Join Jack Graham and John Pedersen in the beautiful Katmai region of Alaska for an incredible experience photographing grizzly bears in their natural habitat as well as the Alaskan landscape.
We will be assisted by the best guides in the region and go to areas few others ever travel to. This wilderness area is sparsely populated. The bears rule the land here and humans have adapted to respect the bears for what they are. As a result, the bears have little fear of humans since they are the kings in this wilderness. We will be in the ultimate location for the amazing experience of photographing these marvelous animals as they dive into the rivers to catch plentiful sockeye salmon. You'll capture images as close as 15 to 20 feet away!
Each day we'll be flown into the Alaskan wilderness by float plane (we have the best and most experienced pilots with us) and guided to the best locations. A side trip to Brooks Falls is also on our itinerary.
July 2017 Alaska Workshop Scouting Trip from Jack Graham on Vimeo.
We are limiting this trip to only eight attendees. Accommodations are double occupancy only in private cabins. Breakfast and dinner is shared at the lodge (the food is great!). Box lunches are included when we are in the field.
Each evening we'll download our images and provide comprehensive discussions regarding composition, seeing images and the formulation of artful photography. In addition to getting you to the right locations, we'll make sure your photographic skills are developed as well. While at our locations, we'll help you both technically, developing proper field techniques and artistically, to help bring out your best creative photography.
Upon registration you'll receive a complete PDF file containing everything you need to know concerning lodging, transportation, etc. for this once in a lifetime experience.
NOTE: ANY accommodations before or after the workshop are NOT included in the workshop cost.
ACTIVITY LEVEL:
The activity level for this workshop is moderate with possible field locations that may involve approximately 2-4 miles of hiking over uneven ground to the photography location. Waders and Boots are provided and included in the workshop cost. Please be aware of this activity level before registering. If you have questions regarding your ability to be part of this experience in Alaska, please contact my office.
Click here if you want to know what we'll be working on, and click here for general information on what to bring.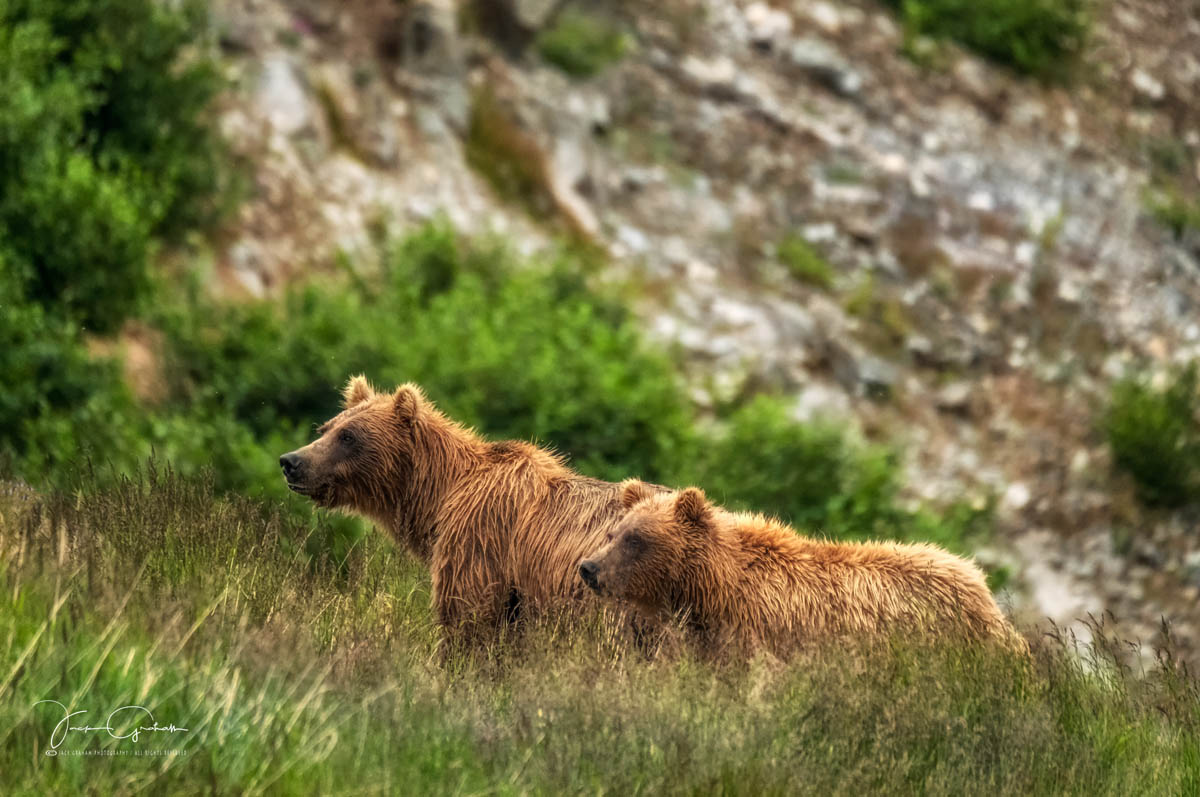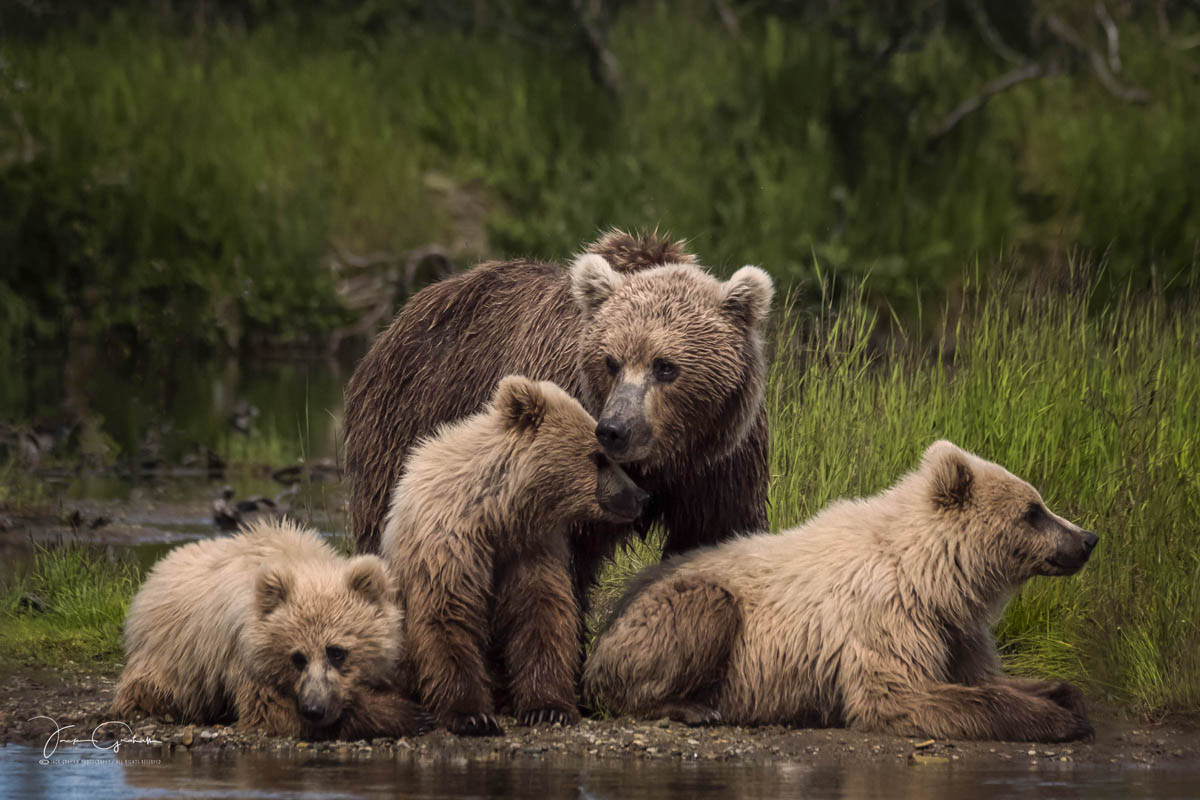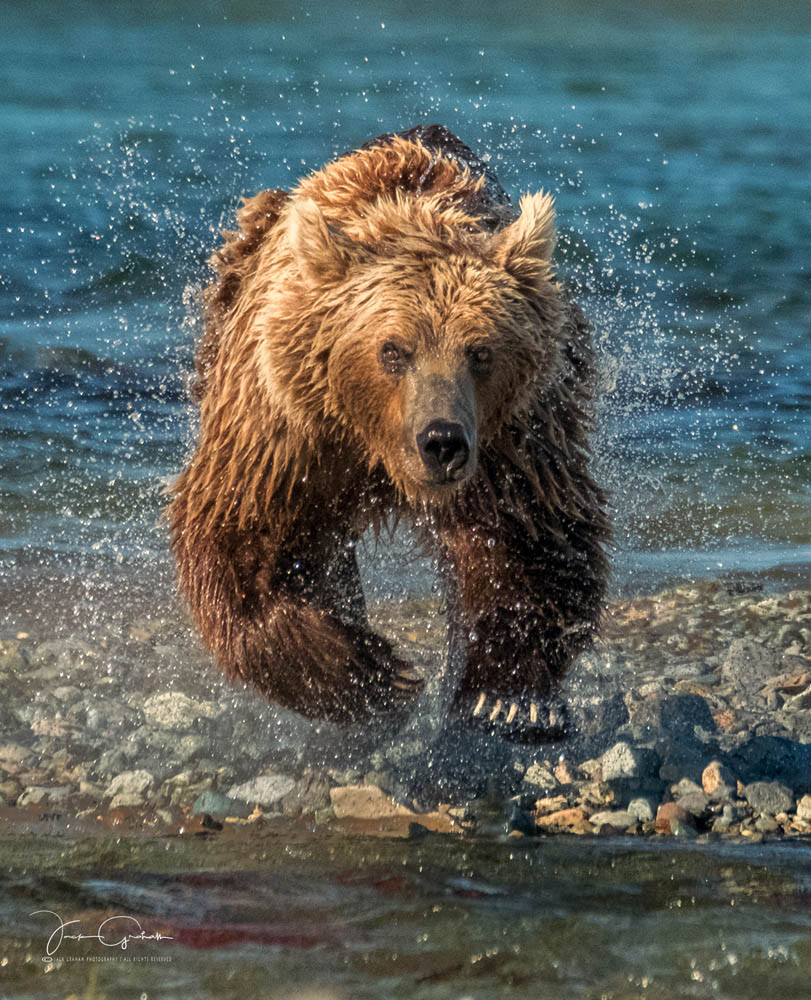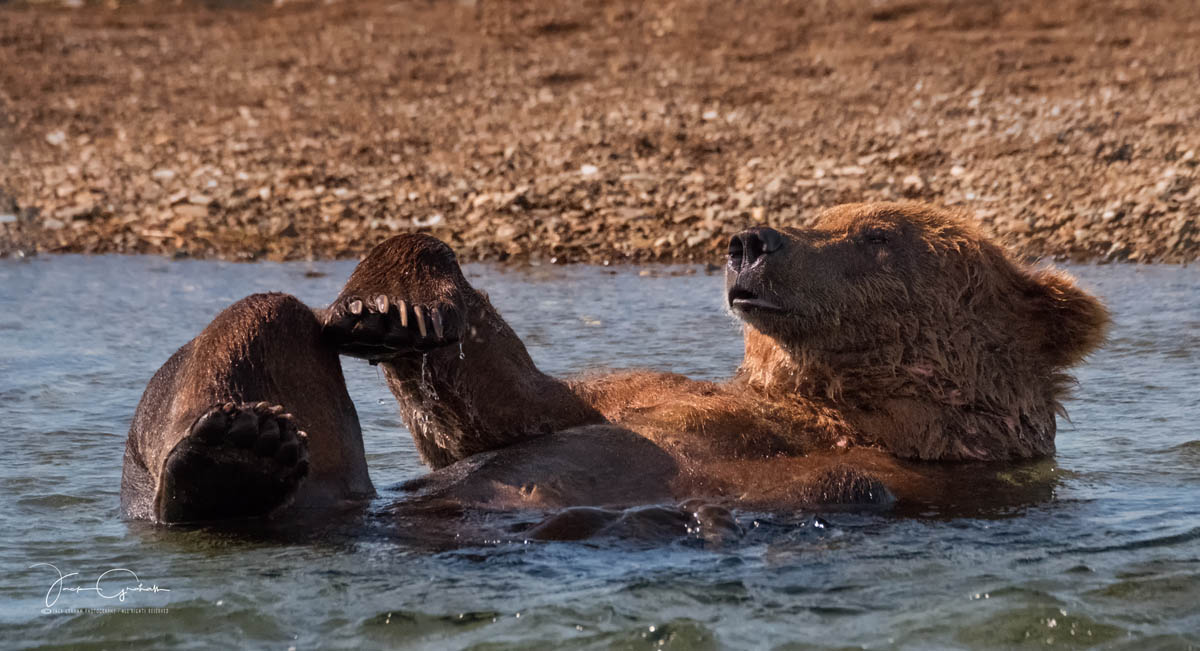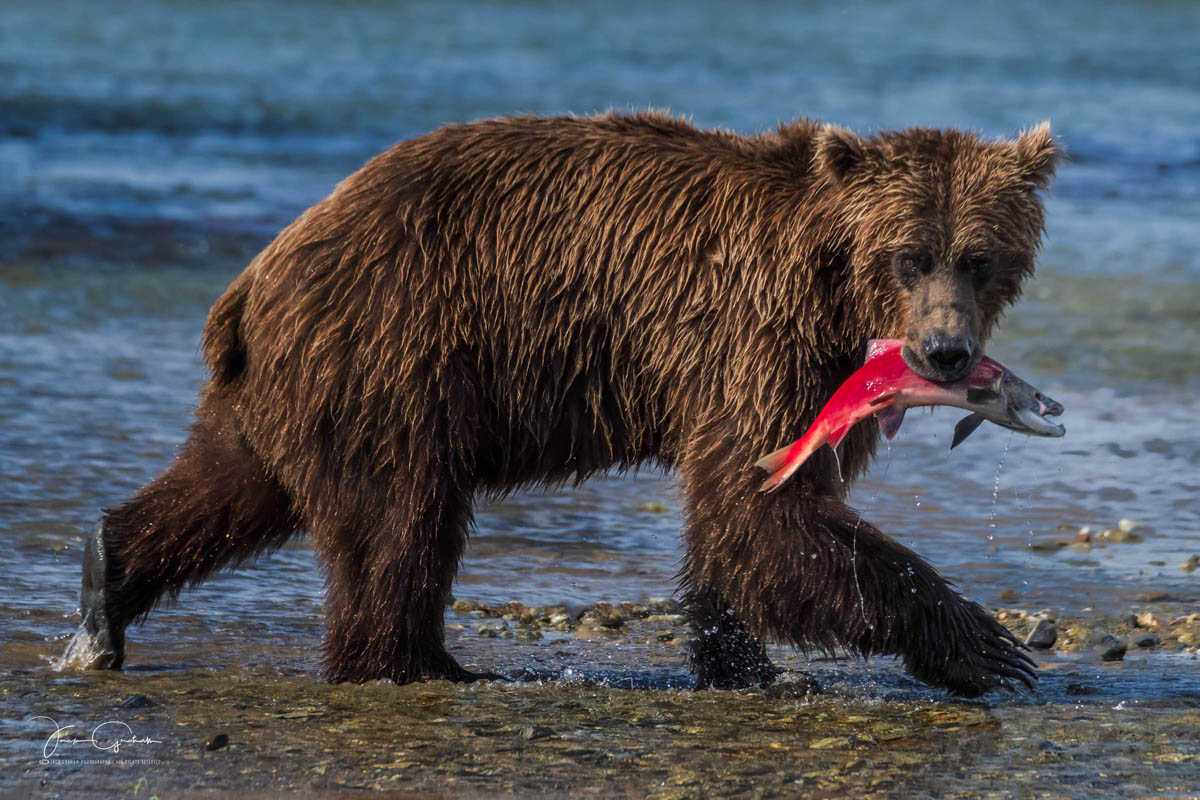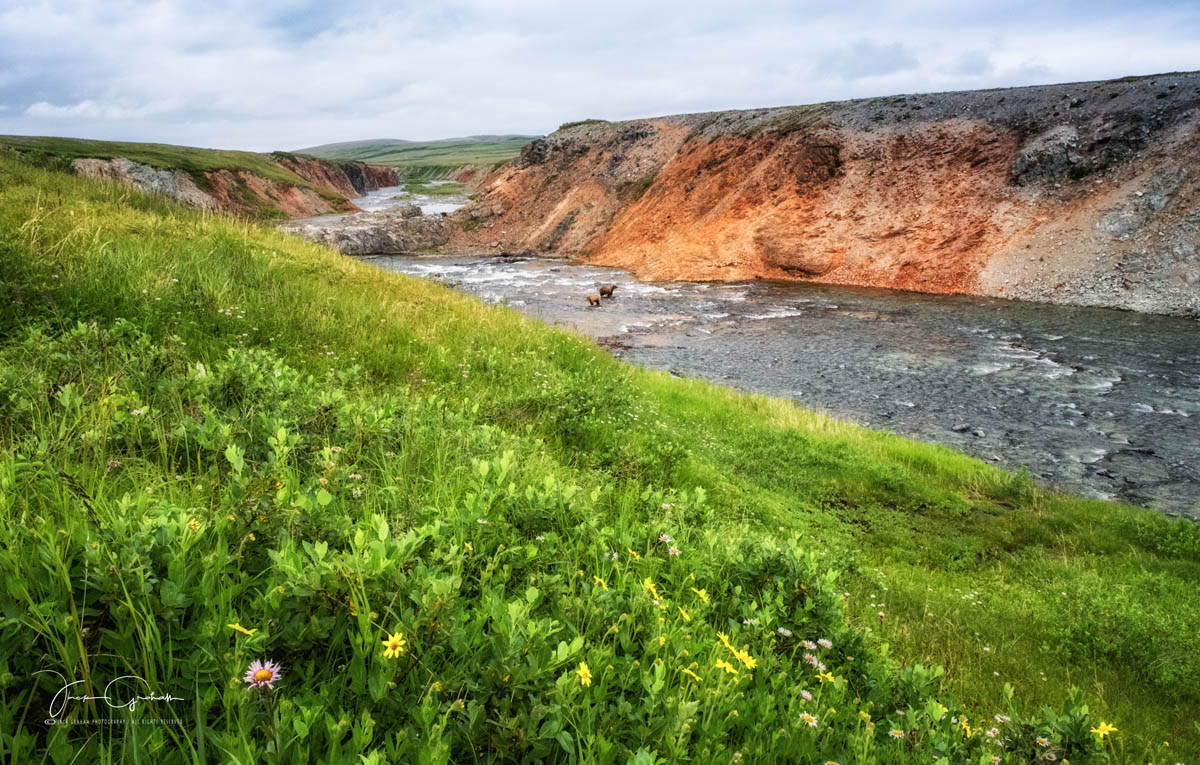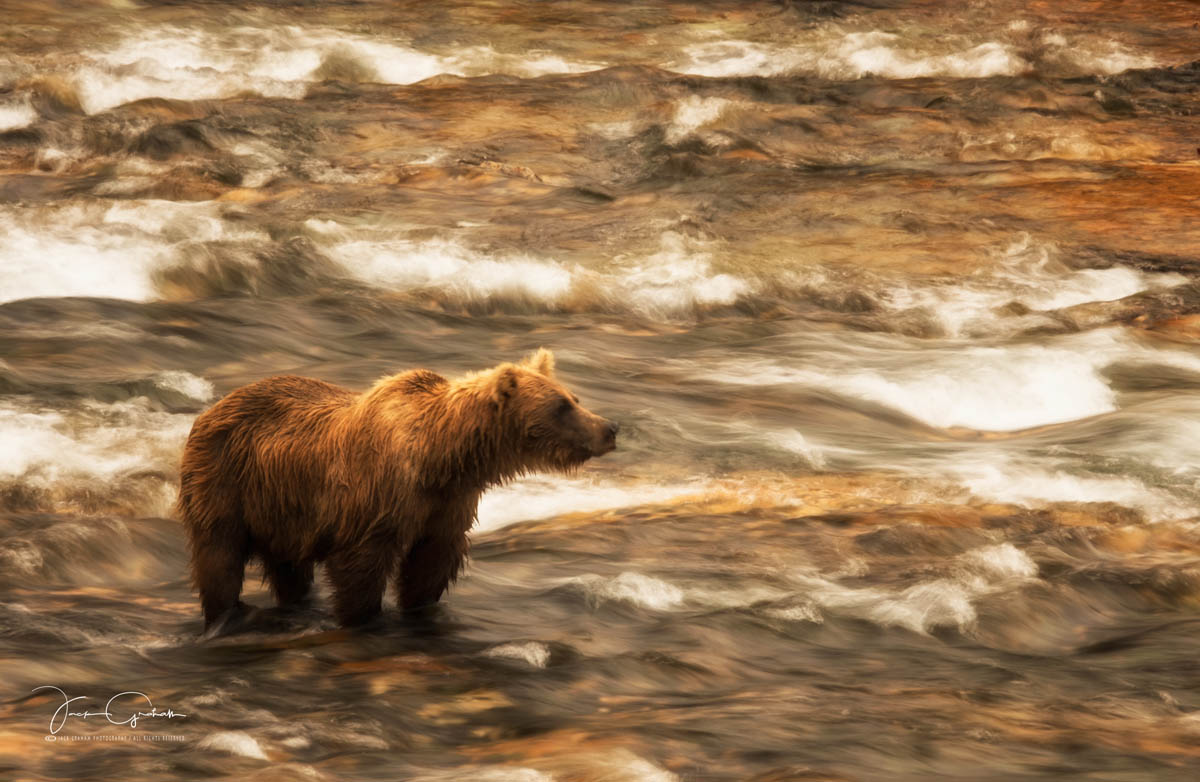 WORKSHOP REGISTRATION / PAYMENT FORM
Please complete this form and choose your credit card payment amount.